Emergency Electrical Service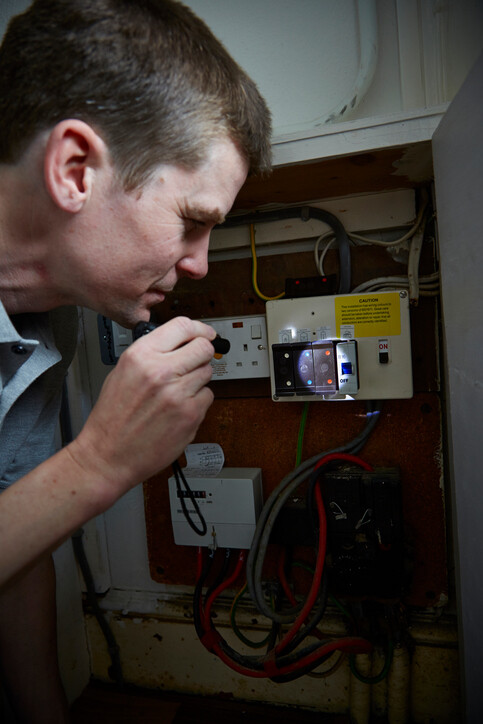 Are you in need of emergency electrical service? There are times when you just can't go without power. If you have a medically fragile family member who's oxygen tank requires power, or you've got young ones or elderly living without power on a hot day or cold night. Business owners rely on continuous electricity to keep operations going. If you are experiencing a power outage in your home or place of business and need service right away, call the pros at PTI Electric & Lighting. We have specialized in providing a rapid response to restore power predictably and completely for over 12 years. If you have an electrical emergency, call (614) 714-6627 now.
---
Call for a FREE Quote
---
★★★★★
"Very kind team and very communicative throughout the entire process."
Geno S.
How to Determine if You Need Emergency Electrical Service
Power's out. If your power is out because of some type of major electrical issue in the neighborhood, calling a professional like PTI Electric & Lighting to come in may not solve the problem as it's rooted in something deeper. However, if your home's power goes out and you're the only one on the block without power, then contacting the professionals is the right decision to make. Call (614) 714-6627 to restore power in your home or business.
Issues occur overnight. Having your power go out in the middle of the night may not seem like such a big deal, but it is if you are currently running your furnace or air conditioner. When the power goes out in the middle of summer or winter, it puts you and your family in an uncomfortable situation. Thankfully, PTI Electric & Lighting has technicians that work around the clock to help their customers receive the emergency electrical services needed to get the job done no matter what time of day it may be.
You see smoke. If you notice an electrical panel, outlet, or anything else in the home start to smoke up, you should immediately cut your power at the source. In addition, calling the expertise of PTI Electric & Lighting can also help fix the problem before it gets out of control. Our team is expertly trained to handle any type of emergency situation, and we'll be happy to help you fix the issue so your home no longer smokes due to faulty wiring.
You hear noises. Do you hear buzzing or humming every time you walk past a certain outlet or device? If so, this could be a warning sign of an underlying issue. Instead of ignoring the issue and hoping it goes away, you should contact PTI Electric & Lighting for emergency electrical services. Our professional team can take a look at the issues at hand and determine if something should be fixed in order to keep your home from experiencing faulty wiring that could lead to a fire.
Burning smell. No homeowner wants their house to catch on fire, so if you ever notice a faint or overwhelming scent of burning, then you should have a professional electrician come out and look at it. Doing this allows the electrician to review the area and find the source of the smell. In most cases, this has to do with faulty wiring, and if left untreated, you could find yourself dealing with a house fire.
Never let electrical issues get in the way of your dream home. If you notice any of the signs above, be sure to contact PTI Electric & Lighting at (614) 714-6627 and take advantage of our 12 years of experience for emergency electrical services.
---
Call for Fast FREE Quote
---