Commercial Electric Services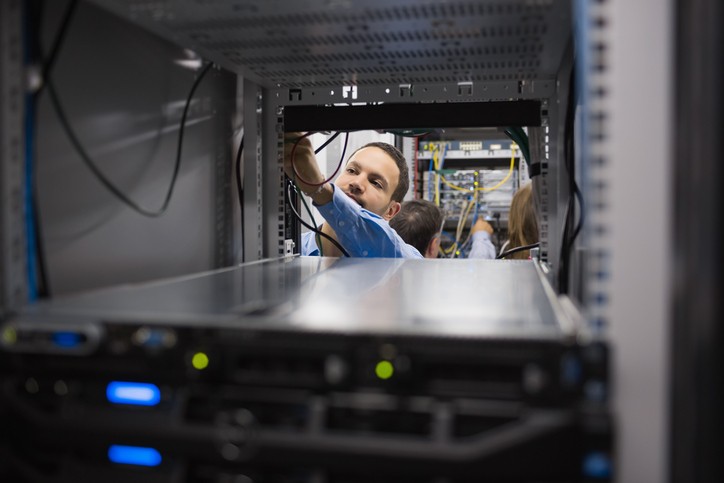 Technological advancements have made today's business operations more efficient than ever. Many of these high-tech digital tools, platforms, and networks, however, have heavy electrical requirements. A building contractor must consider the power needs of its clients when it creates plans for commercial and industrial spaces. PTI Electric & Lighting is a local electrical contractor that has been installing, updating and repairing commercial electrical systems since 2011. Call us today at (614) 398-3377 to schedule an electrical service consultation for your next commercial building project.
---
Call for a FREE Quote
---
★★★★★
"We are happy with these guys, they are good to work with and fair."
Bryce/Core Realty
Electrical Wiring Installations and Upgrades
Commercial electricians such as PTI Electric & Lighting lay wire for appliances that operate your building's lights, HVAC system, and security system. Depending on the project, we plan the electrical configuration, or we work from diagrams that general contractors give us. We install circuit panels and wiring for new construction buildings as well as for existing structures. Once we've wired your building, our electricians use professional-grade equipment to test out circuitry to make sure that your building's electrical system works according to its performance specifications and local building codes. Upgrading an electrical system is a great first step toward extending the life of an aging commercial building.
Improved Energy Management Solutions
As an experienced electrical contractor, PTI Electric & Lighting delivers solutions that are energy efficient. We evaluate proposed wiring configurations and building appliances to improve the way that power is distributed and used throughout your commercial structure. We often propose the installation of low-voltage lighting and innovative HVAC systems that minimize energy consumption. Variable refrigerant units and geothermal systems are just a couple of heating and cooling platforms that are on our energy-efficient watch list. When you need to reduce your building's energy consumption without sacrificing performance, give us a call at (614) 398-3377 for a consultation.
Dedicated Electrical Circuits for Computer Equipment
Updated computer system infrastructure is a huge draw for tenants that operate in the software development, business services, and information technology industries. PTI Electric & Lighting installs dedicated computer circuits to make sure that business critical technology systems get the power that they need to operate without interruption. When you want to improve productivity and reduce downtime caused by overloaded electrical systems, give us a call at (614) 398-3377 to learn more about our dedicated computer circuit installation services.
---
Call for Fast FREE Quote
---