Panel Upgrades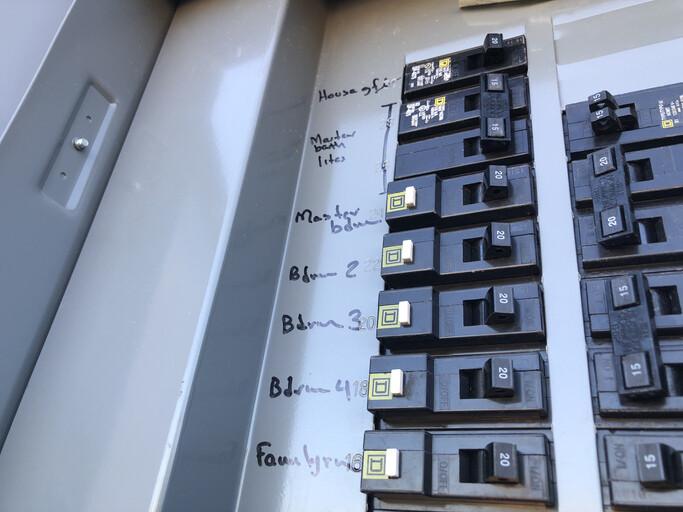 Does your electrical panel need to be upgraded? Look no further, PTI Electric & Lighting is here to assist you with all of your electrical needs. With over 12 years of experience, PTI Electric & Lighting has the experience and tools necessary to get the job done. The electrical panel is the center of your home's electric, if you think it is in need of replacement or repair, don't delay, call PTI Electric & Lighting today.
---
Call for a FREE Quote
---
PTI Electric & Lighting's Panel Upgrade
Although you may feel like replacing the electrical panel for your home or office is easy enough to do it yourself, you might want to think twice. The mishandling of electricity can end in injury to yourself or others. Also, wiring that has not been done properly can result in a fire. Leave the electric work to the professionals at PTI Electric & Lighting.
When is it Time to Upgrade an Electrical Panel
If there is any thought in your mind that you might need to upgrade the electrical panel in your home or office, call PTI Electric & Lighting. Your electrical panel should never be making peculiar sounds or smells. In fact, it is one of the signs that it is time to update the panel. Other signs that your electrical panel might be in need of an upgrade are flickering lights, a constant burning smell, or discolored or sparking power outlets. It is also important to upgrade your electrical panel if you expect to add large appliances or an addition to your home. The panel is most likely unable to handle these new upgrades without getting an upgrade itself.
Benefits of Electrical Panel Upgrades
There are many benefits to upgrading the electrical panel in your home or office. Upgrading the electrical panel in your home can save you money. An electrical panel upgrade can reduce your homeowner's insurance and save you money on your electric bill each month. In addition to saving money, a panel upgrade can also increase the value of your home. By far, the biggest benefit of an electrical panel upgrade is the reduced risk of an electrical fire. Keep your home or office running safely and efficiently with an electrical panel upgrade by PTI Electric & Lighting
---
Call for Fast FREE Quote
---