Trusted Local Electrician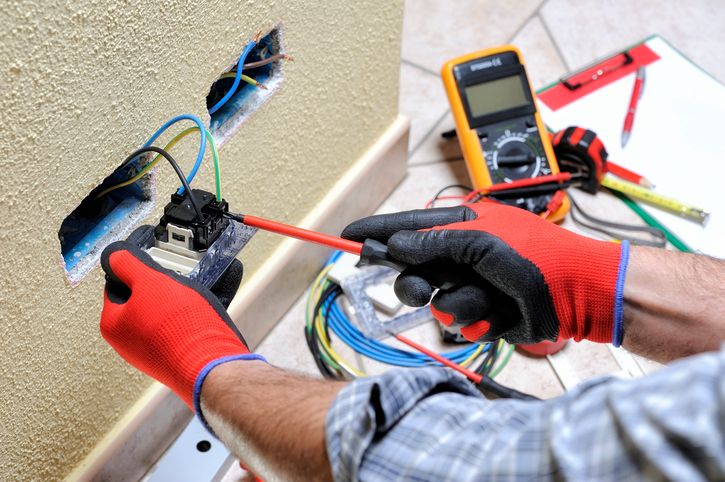 Whole-House Safety Inspection
Only $99
expires 12/31/2023
Electrical Panel Replacement
$150 Off
expires 12/31/2023
The popularity of DIY shows and the ease of finding a big box home improvement retailer has homeowners looking for the projects you can handle by themselves instead of hiring a professional. While there certainly are some jobs you can easily manage on your own, there are those that should receive the expert touch and finesse of a professional. Dealing with electricity is one of those times where experts like PTI Electric & Lighting should come in and help. After all, dealing with electricity is not something you should do by yourself, especially if it's something you've never done before. Simply call the electric pros at (614) 714-6627.
---
Call for a FREE Quote
---
★★★★★
"I am very happy with Ralph, John, and their guys - they have fixed things that other contractors did not do a good job on and I like them. They did my electrical panel move which was a big job, along with wiring my sunroom addition. I like the work and all the help they gave me. I also hired them to do lighting changes and bring outlets up to code in the bathroom and kitchen. They are always polite, respectful, and help me."
Naomi D.
Professional Wiring Services
If you are working on a home renovation project, calling an electrician from PTI Electric & Lighting to handle the wiring makes sense. After all, home and office renovations require pulling permits and adding and/or re-routing electricity. Wiring is something that needs an expert's touch in order to be done quickly and safely. PTI Electric & Lighting has been in the wiring and re-wiring business for 12 years and can get the job done right. Call (614) 714-6627 for a free quote.
Don't Risk Your Safety: Call the Professionals for Electrical Service
Having a basic understanding of how the electricity in your home works can be beneficial, but if you have zero experience dealing with electricity, then you should call in the experts. Electricity is something that could put you in danger if done incorrectly, instead, if you don't have experience with electricity or you aren't 100% sure of the process, then call PTI Electric & Lighting to come to the rescue.
Hiring an Experienced Electrician Saves Time and Money
Handling electricity isn't something that should be rushed, so if you're under the gun to get a project completed, allowing an electrician from PTI Electric & Lighting to come in and do the job can save you time. After all, electricians have the skill needed to do any job efficiently and quickly. If you've tackled a DIY project on your own and it hasn't turned out the right way, then maybe it's time to call in the relief at (614) 714-6627.
---
Call for Fast FREE Quote
---