Licensed Electrician
Serving the Columbus, Ohio Area
LIC# EL 10777
Veteran Owned Company
If you are looking for a quality Columbus electrician, you have come to the right place. PTI Electric & Lighting has been a local favorite for providing electrical services to area homes and businesses since 2011. Fully insured and licensed to provide the full spectrum of electrical services, PTI Electric & Lighting is a trusted provider of panel upgrades, ceiling fan installations, electric repair, and other residential and commercial electrician services in the Columbus area. When you need electric work done, call the pros at (614) 714-6627 for a free quote.
Whole-House Safety Inspection
Only $99
expires 12/31/2023
Electrical Panel Replacement
$150 Off
expires 12/31/2023
---
Call for a FREE Quote
---
Highly Rated Electrician on Google
★★★★★
"Ralph, Tyler, and John did a great job installing outlets and lights in a basement I'm finishing. I have been put off and cancelled on by several contractors so I'm very grateful PTI was able to do what they couldn't and even finished the job in a few hours. I can now move forward on my project and as a real estate agent, I will absolutely refer them to my clients."
- Bryce Garrett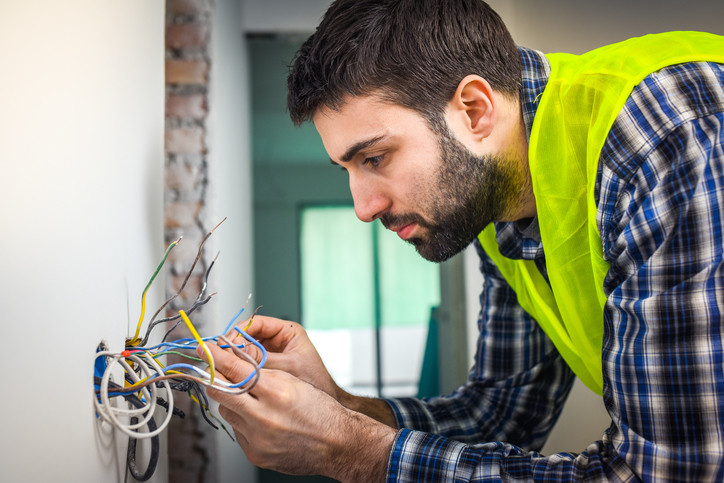 Full Spectrum of Electric Service Offerings
PTI Electric & Lighting offers a wide range of Columbus electrician services from installing new outlets or ceiling fans to full panel upgrades for a Columbus area homes or commercial buildings. Whatever your project, whether new construction or updating an older building, PTI Electric & Lighting can provide the wiring to power that newly renovated kitchen, relocate or update your breaker panel, or replace older wiring to improve building safety and meet Ohio electric codes and regulations.
Is your business having electrical issues? PTI Electric & Lighting electricians are licensed to handle commercial electric problems such as tripping breakers, overloaded circuits, or just running additional circuits to cash registers, computers, refrigeration units, air conditioning units, or simply increasing lighting.
Are you looking for an electrician to upgrade your electrical panel? If you're experiencing any kind of trouble with your home's electrical panel or need an upgrade due to new additions to your home, call PTI Electric & Lighting for an upgrade! Homeowners and business owners trust PTI Electric & Lighting.
Tired of the lights in the outdated kitchen in your Columbus area home? PTI Electric & Lighting can design, recommend, and install lighting throughout your home or business to illuminate your work areas and increase your safety and productivity! Call PTI Electric & Lighting today for a free quote.
---
Call for a FREE Quote
---
ONE-STOP-HIRE | WORKERS WORKING TOGETHER