Electrical Outlets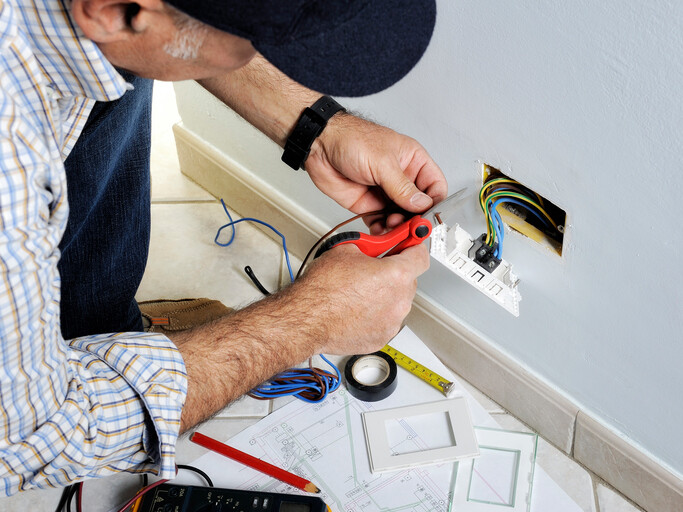 When you first moved into your house, you knew that it was your forever home. It was the place where you raised your family. It's also the place where you hope to retire when the time is right. At each phase of your life, you've made home improvements that add to your comfort and convenience. Your electrical system, however, may not have been upgraded to adequately support the changes that you've already made to your home or to support the ones that you're dreaming about making in the future. Outlets are key components of your home's electrical system, and any system upgrade usually involves updating your outlets. PTI Electric & Lighting is a local electrical contractor that has been repairing faulty outlets and installing new ones for 12 years. If your outlets are not working as they should, give us a call at (614) 398-3377 to schedule an inspection.
---
Call for a FREE Quote
---
Repairing Worn Electrical Outlets
You're pressed for time, and you plug in your iron so that it can be ready to press your clothes after a few minutes. You walk away from the ironing board to take care of something else while you wait for the appliance to heat. You return to the iron, and it's stone cold. It turns out that neither your iron plug or any other plug will stay in your worn outlet without some serious workarounds. If you've experienced this scenario, it's time to call PTI Electric & Lighting. We can evaluate your home's outlets and replace ones that don't perform as well as they should. Our professional electricians are fast and effective. No makeshift workarounds are required.
Updating Ungrounded, Two-Prong Outlets for Safety
Newer homes come with three-prong outlets that contain built-in grounding features for safety. Modern outlets that are located in moisture-prone kitchens and bathrooms have ground-fault circuit interrupters or GFCIs, which prevent electric shock. If your outlets don't have these important protective mechanisms, it's time that you consider replacing them with updated outlets that meet modern safety standards. PTI Electric & Lighting has been making homes safer with updated outlets since 2010. When you're ready to replace your outdated outlets, give us a call at (614) 398-3377 for a quote.
Installing Extra Outlets for Added Convenience
Repurposing a room offers exciting opportunities to make the most of your home's square footage. These improvement projects often require an increase in electrical capacity and more outlets to service the space. PTI Electric & Lighting can assess your electricity requirements and make the needed system modifications to give you more capacity as your needs change. We can install additional outlets to support your new room's layout and furnishings. When you need more from your electrical system, give us a call at (614) 398-3377 to find out about our outlet installation services.
---
Call for Fast FREE Quote
---